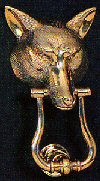 Safely ensconced behind the golden EN keyboard at the remote mountain headquaters of the wildest 2hr 18 mins in internet fraudcast history. Something like 750 posts so far. Traffic spiked at triple IAFF page views and is finally returning to normal.
Everyone has been good and even the occasional trolls have kept their comments tame. But it's Friday and a long weekend. I'll clean up any loose ends tomorrow and maybe format somemore LeGate.
My only comment is that he's getting more slippery with practice. The one that had me clenching fists was the asking personal questions of callers.
Man if that's how he treats his brother then you gotta imagine mom and G are getting some seriously abusive attitude. I can only hope there's a flurry of late night calls amongst the Serin family of the sort "what do you mean mom could lose the house and maybe even go to jail?" "He owes HOW much?" Problem is I don't see as there is anything they can do at this point. Even if they sold a house or somehow came up with 200 large that only keeps the wolves at the back door at bay. The wolves at the front door won't go away for just money.