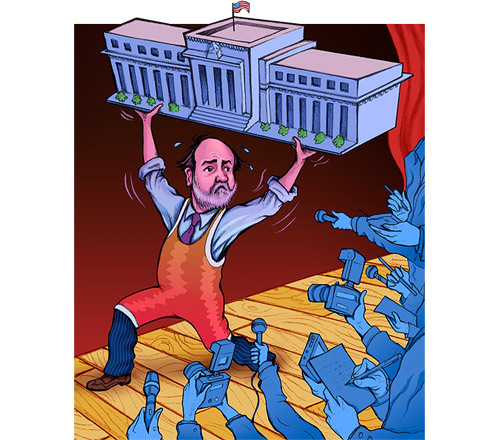 Bernanke Says Subprime Curbs to Hurt Housing Market
By Craig Torres and Scott Lanman
May 17 (
Bloomberg
) -- Federal Reserve Chairman Ben S. Bernanke issued a double-barreled warning on the U.S. economy, saying the housing market will continue to struggle and the Fed sees ``significant risks'' in the leveraged-buyout boom.
...
The Fed chairman maintained his forecast that the slump in housing won't have a broader impact on the economy, comments that were echoed by former Fed chief Alan Greenspan today. ``We do not expect significant spillovers from the subprime market to the rest of the economy or financial system,'' Bernanke said.
Risk to Growth
Fed officials this year have cited the housing recession as a main risk to economic growth, which was the weakest in four years last quarter. Bernanke's comments today reflect the consensus of policy makers that the downturn in housing is unlikely to cause consumers to cut spending.
Bernanke said banks are appropriately reducing credit to the market for securities backed by subprime mortgages.
``We are likely to see further increases in delinquencies and foreclosures this year and next as many adjustable-rate loans face interest-rate resets,'' Bernanke told the Chicago Fed Bank's annual conference on bank structure and competition. Still, ``the vast majority of mortgages, including even subprime mortgages, continue to perform well.''
-----And now just 3 weeks later-----
"appears likely to remain a drag on economic growth for somewhat longer than previously expected," ... IOW Moderate growth at or below trend due to continuing subprime troubles.
No spillover, yeah right.